《Taiwan Footwear News》- January, 2016 issued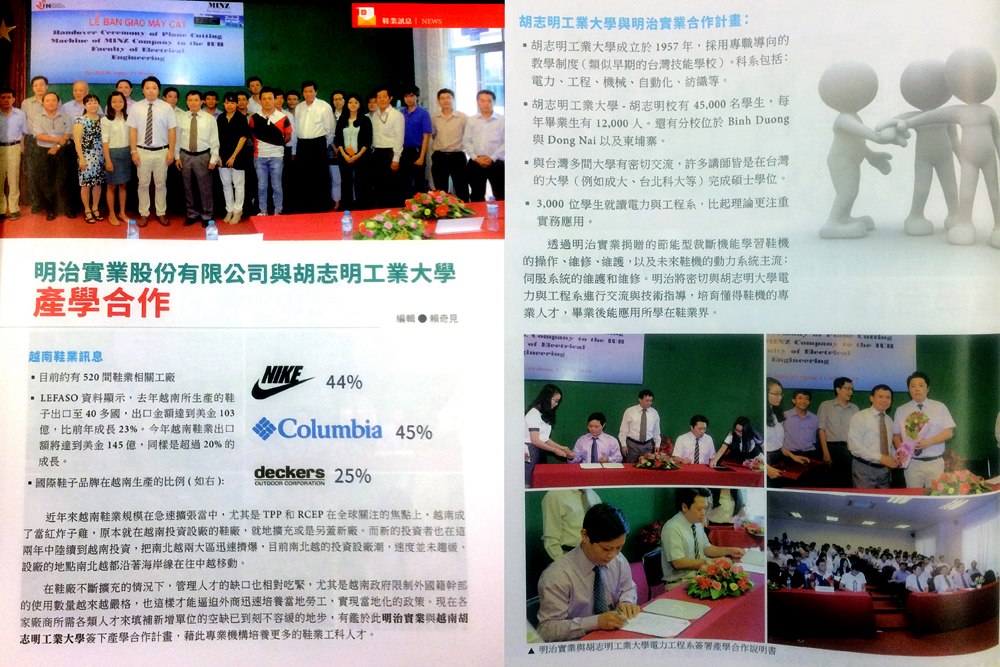 《Taiwan Footwear News》- January, 2016 issued
Featured Column: MINZ & Hochiminh Industrial University Collaboration
To nourish professional graduates in electric and engineering faculties matching footwear industry requirements, MINZ has donated an energy-saving shoe machinery to Industrial University of Hochiminh City.
Both parties have mutually agreed to collaborate and train more professionals for the footwear sector.
Future graduates of electric and engineering faculties will not only be professional in operating and maintaining shoe machinery, but also familiar with servo motor and controller usage.