Taiwan Footwear News - August Edition, 2013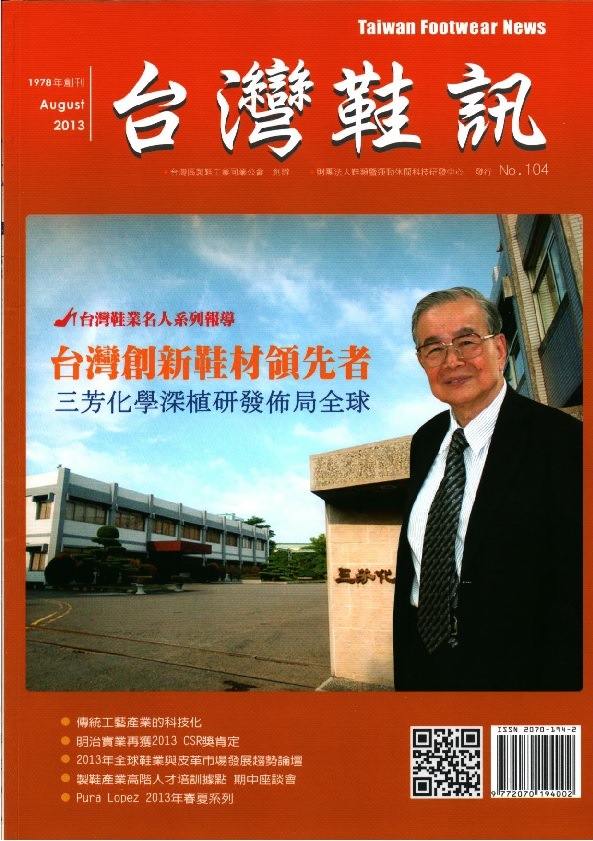 Taiwan Footwear News - August Edition, 2013
Featured Interview: MINZ Plants Seeds of Production Saving.
In the previous era of shoe machinery, manufacturers emphasize on big horse power and output when designing machinery; energy saving aspect wasn't considered. Due to climate changes and the awakening of social responsibility from shoe brands, energy saving aspect becomes a new trend in machinery designing phase.
Recently, MINZ has been authorized as an energy saving provider for Marks & Spencer's Suppliers. Their approach is to begin by analyze a factory's consumption of electricity and locate areas which are consuming unnecessary electricity. Through the installation of MINZ Remote System at shoe factories abroad, MINZ can monitor electricity usage from afar and make diagnosis. They discovered that in some lady shoe factories, stitching and cutting machines can consume 1/5 of a factory's total electricity consumption. Thus MINZ developed a specialized motor especially for cutting function to help shoe factories save energy. Further actions such as installing LED lights, reducing compressor air leaking, solar panels, and anti-heat coating can reduce much electricity consumption in a factory.
In a Taiwan located shoe factory, MINZ Energy System saved 87% electricity for their cutting machines. If a factory has 100 cutting machines, which is equivalent to 300~500 HP of electricity consumption, saving 80% of these electricity can reduce massive production cost. MINZ believes this new technology can help shoe factories reduce more energy consumption and CO² emission, planting more trees for our Earth.