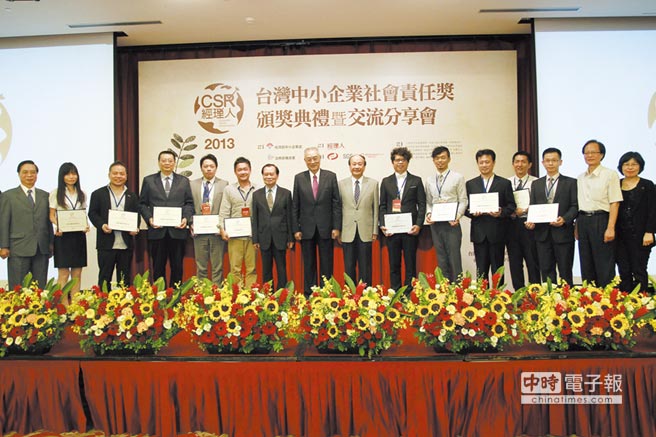 Taiwan Economic Bureau hosted "2013 Taiwan Corporate Social Responsibility Awards Seminar" and Taiwan Vice-President Mr. Wu personally attended the seminar to give the awards.
Mr. Wu said CSR has been emphasized in recent years by various industries, corporates that have a balance of profiting goals and ethic responsibility are able to reach sustainability. By giving awards to corporates that are dedicated in CSR, he wished the society to understand corporates' hard works, and motivate corporates to be honestly serving the society.
During the seminar, SGS Taiwan branch vice chairman Mr. Huang was invited to make presentation about new values of CSR, and sharing experiences.
This year's CSR Awards have 4 categories, which are Working Environment and Human Resource Developing, Environmental Protection and Green R&D, Society Caring & Community Involving, Customer Rights & Service Strength.
MINZ Inc. was awarded with CSR Award in the category of Environmental Protection and Green R&D.