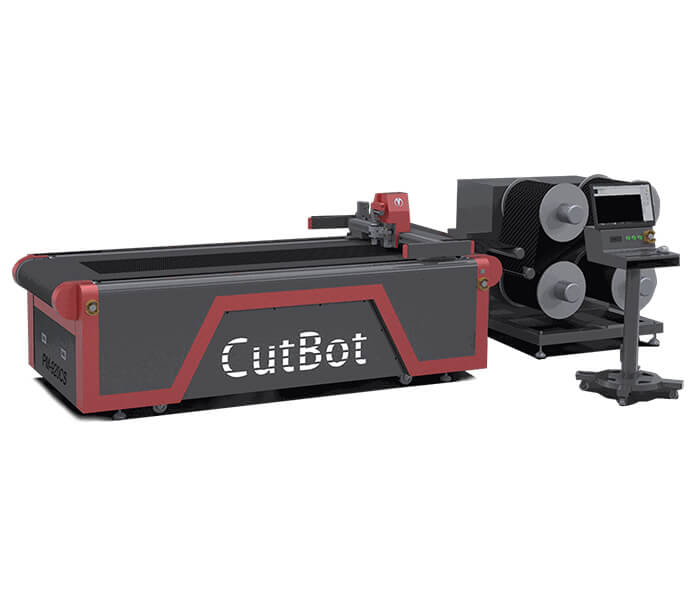 PM-920CS
Single Head Conveyor Oscillating
Equips with made-in-Taiwan Oscillating Cutting Head, die-less cutting is suitable for multi-shapes carbon fiber automatic cutting production.
Auto-nesting maximizes material usage rate.By using E-Task Management System, manager can dispatch cutting tasks to multiple machines of produciton line and unify productivity remotely.
Combining with torque-controlled air-shaft material-feeder, material can be fed and cut with the same material tension for superb cutting quality.