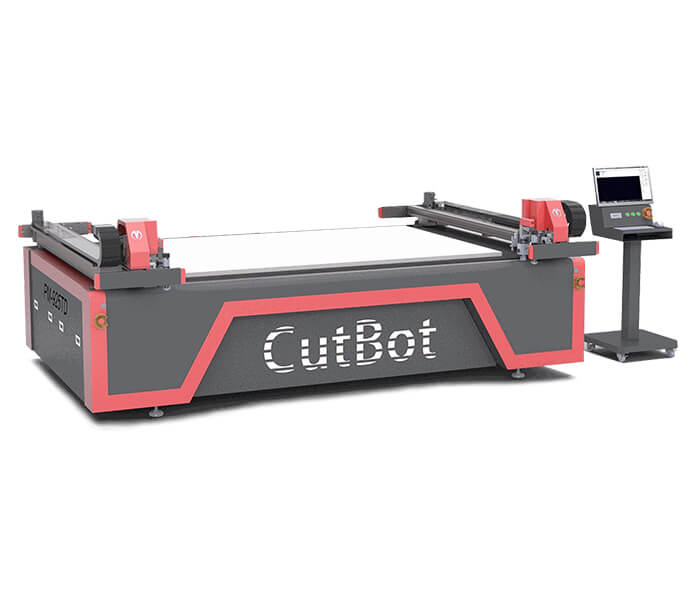 PM-925TD
Double Head Static Oscillating
Equips with made-in-Taiwan Oscillating Cutting Head, die-less cutting, two cutting heads cut unsynchronized on the same material at the same time to increase productivity.
Can also cut two different material at the same time; main and sub articles finished at the same time for fast pairing.
Additional add-ons: optical pen to identify leather defects, matching pattern lines cutting, hole punches, neddle punches, marking pen.